Chairperson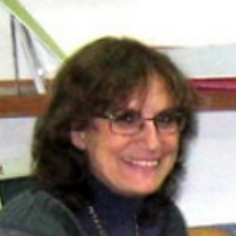 Prof. Dorit Ben-Shachar – Head of the Research Laboratory of Psychobiology, Department of Psychiatry, Rambam Health Care Campus and The Ruth and Bruce Rappaport Faculty of Medicine, Technion – Israel Institute of Technology.
Prof. Dorit Ben Shachar received her DSc degree from the Technion- Israel Institute of Technology in Neuroscience. Following her postdoctoral fellowship on the role of the interplay between iron, dopamine and melanin in the degeneration processes in Parkinson's disease, she became the Head of the Research Laboratory of Psychobiology, whose main goal is to bridge clinical and basic research in the field of mental disorders. Dr. Ben-Shachar is a pioneers in the field of mitochondrial research in mental disorders specifically in schizophrenia. She and her team were among the first to show an array of impairments in mitochondrial functions, demonstrating a schizophrenia specific fingerprint. Recently, they found that neurons derived from induced pluripotent stem cells, reprogrammed from hair follicle cells of schizophrenia patients, showed abnormalities in their ability to differentiate and mature, which was associated with impaired mitochondrial function. Dr. Ben-Shachar is an author of numerous journals articles, review papers and book chapters and has received national and international support and awards for her studies.
External Scientific Experts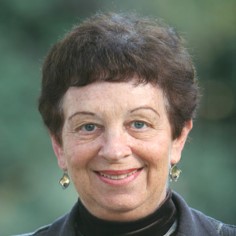 Prof. Esti Shohami – Dept. of Pharmacology, Institute of Drug Research, School of Pharmcy,The Hebrew University of Jerusalem, Israel
Prof. Shohami has received her doctorate in Physiology from the Hebrew University (HU), Jerusalem, and did a post-doc at McGill University, Canada. She is full Professor (emeritus) in Pharmacology, at the HU School of Pharmacy and served as the Dean of students. She is a member of the executive board of the International Neurotrauma Society, president of the Israel Society for neuroscience and served as a counciler in the US National Neurotraum Society.  She serves at the editorial boards of J. Neurotrauma and of J. Cereb Blood Flow and Metabolism.  Her research focuses on traumatic brain injury (TBI) and addresses mechanisms of injury including injury-induced neuroprotective brain mechanisms.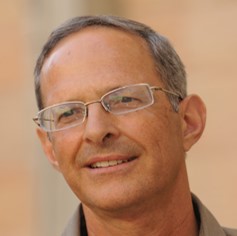 Prof. Raz Yirmiya – Dept. of Psychology, The Hebrew University of Jerusalem, Israel
Raz Yirmiya holds a Ph.D. in Neuroscience from UCLA. He is currently a Professor and director of the Inter-Departmental Program in Psychobiology at the Hebrew University of Jerusalem. He investigates the role of brain microglia cells and inflammatory cytokines in neuro-behavioral processes, under physiological, quiescent conditions and in psychiatric and neurological diseases, discovering that disturbances in the homeostatic regulation of microglial status underlie the disturbances in mood, cognition and neurogenesis associated with major depression and Alzheimer's disease. He is the Past President of the PsychoNeuroImmunology Research Society and until recently was an Associate Editor of Brain, Behavior and Immunity.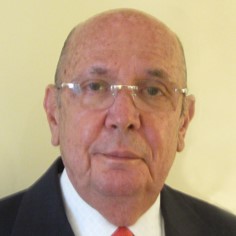 Dr. Salomon Langer – President and, CEO Euthymia, Tel Aviv
Dr. Salomon Z. Langer was born in Argentina, obtained his M.D. in 1960 and completed his doctoral thesis in 1962. A fellow of the Rockefeller Foundation from 1962 to 1966, he did his posdoctoral research at Harvard Medical School and later Cambridge University, UK. From 1977-1999 he was Research Director and subsequently President of R&D of Synthelabo in Paris (now Sanofi). From 1999-2005 he was Vice President for Drug Discovery, Compugen Ltd and is currently President and CEO, Euthymia Ltd. Author of 450 international publications, he is among the ISI highly cited scientists in the field of pharmacology. He has received the Anna Monika Foundation Prize in Depression, (1981), the Ciba Award in Hypertension (1991); the Lieber Prize in Schizophrenia, NARSAD (1999) and the Julius Axelrod Award in Pharmacology, ASPET (2002).
Representing Ministry of Science and Technology
Dr. Hagit Schwimmer (Director of Medical and Biomedical Research)
Representing Hadassah Medical Organisation
Prof. Eyal Mishani (Head, Division of Research & Development)
Representing Hadasit
Dr. Tamar Alon (Vice President, Business Development, Therapeutics and Diagnostics)
Representing the Center
Prof. Bernard Lerer (Director)
Prof. Hanna Rosenmann (Scientific Manager)